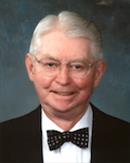 Worthie Elwood Briles, 98, of DeKalb, Illinois, passed away Thursday, February 18, 2016, at the DeKalb County Hospice at the Oak Crest Retirement Center, DeKalb. A memorial service will be scheduled for early June 2016.Born January 31, 1918, in Italy, Ellis County, Texas, Elwood was the son of Worthie Harwood Briles and Leona Hays (Connally) Briles. He married the late Clara Ruth Wilson on June 6, 1941, in Austin, Texas. He was preceded in death by his parents and by his siblings, Connally Oran Briles, Bonnie Bell (Briles) Stokes, Van Gordon Briles, and Jack David Briles. He is survived by his sister, Leona Jean (Briles) Cookston of Somerville, Tennessee; his children, Susan Marie Kniebes (Duane Kniebes) of Boulder, Colorado, David Elwood Briles (Marilyn Crain) of Birmingham, Alabama, and Sara Briles (Richard Briles Moriarty) of Madison, Wisconsin; grandchildren, Dustin Lincoln Briles Moriarty (Dana Churness) of Herbster, Wisconsin, Rachel Florence Briles (Duy Ho ng) of Austin, Texas, and Travis Crain Briles of Boulder, Colorado; step-grandchildren, Linda (Kniebes) Ismiel (Tim) of Oswego, Illinois, Carrie (Kniebes) Swift (Steve) of Lisle, Illinois, and Van Kniebes of Boulder, Colorado; great-grandchildren, Wylder Lee and Olin Elwood Moriarty of Herbster, Wisconsin, and Kh i and Shiloh Ho ng of Austin, Texas; and numerous nephews and nieces and grandnieces and grandnephews.


Robert Felix "Rob" Briles Dies

Robert Felix "Rob" Briles, age 61, of Page passed December 9, 2015. Burial was held at Mountain View Cemetery in Kingman, Arizona. Briles was born February 28, 1954 in Boulder, CO son of the late Orlan & Keitha Louise "Pat" O'Brien Briles. Survived by his oldest sister, Lindia Hudgins, and brother, Pastor Danny Briles (the only survivors of his mother's children); his three children: Marion Briles, Lauren Bee Briles, Sarah Briles Marquez; and his grandchildren. He was predeceased by his parents; his brothers, John '61 & Lorin '65; his sisters, and Joanne & Kathy '74.




Dorothy Lee Briles McDonald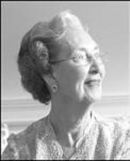 MYRTLE BEACH, SC - Dorothy Lee Briles McDonald, 86, of Myrtle Beach, SC, passed December 6, 2015. Funeral services will be held at 2:00 PM Wednesday, December 9, 2015 at the First Baptist Church, Myrtle Beach, SC. The family will receive friends prior to the funeral service from 1:00 PM until 1:50 PM at the church. Preceded in death by her husband Weyman Texas McDonald in 1960; both parents William Lee and Pauline Griffin Briles. Dorothy is survived by her 3 daughters, Paula Miles (David Miles), Janice McDonald, and Anna Boyce, and one stepson, Weyman McDonald, Jr. (Patricia). She had six grandchildren, Ryan Miles, Paul Miles (Britteny), Morgan Batts (Henry), David McDonald (Buffy), Heather Grubb (Jeff) and Weyman McDonald III (Lauren), as well as 8 great-grandchildren.



Kathleen Briles Sandlin

Kathleen Briles Sandlin passed away on September 15, 2015. Family visitation Tuesday afternoon 4-6pm at the: ORA L. WOOSTER FUNERAL HOME, 51 Park Blvd., Clementon, NJ 08021. A Memorial Service will begin at 6pm. Born in 1945 in Philadelphia, PA to James and Kathleen Briles. Married in 1962, survived by her 4 sons David, Daniel, Douglas and Dennis; and her 5 granddaughters Taylor, Emily, Sarah, Maya and Sarah. She is also survived by her brother James Briles, Jr. and her sister Frances Bergstrom, both of whom reside in Berlin; and by the best Godmother ever, her Aunt Rosie Brannigan.



Virginia Dare Briles Snider

Mrs. Virginia Briles Snider died August 29, 2015 at Pine Ridge Health and Rehabilitation after several years of declining health. She was born on November 13, 1920 to Virgil Strickland Briles and Pansy Jordan Briles. On July 6, 1940 she married Jesse Gray Snider who preceded her in death in 1994. She lost her only child Bonnie Snider Jones in 2013. Surviving are sister Dorothy Hunt of Thomasville, grandsons James G. Jones of Thomasville and Benjamin C. Jones of Lexington, and great grand daughters Megan and Melissa Jones of Winston Salem. The family will be at J.C. Greens funeral home, 122 West Main St, Thomasville on Wednesday at 3:00PM for visitation. A memorial service will follow at 4pm.


Jesse Obed Briles
Jesse Obed Briles, 92, of Westlake, passed away August 24, 2015 in Westlake, Ohio.Visitation at 2:30pm followed by a memorial service at 3:30pm Sunday, September 6, 2015 At Busch Funeral Home, 21369 Center Ridge Road, Fairview Park, OH 44116. Private burial at Resthaven Memory Gardens. Born July 4, 1923 to the late Ninevah Rush & Eulah Horney Briles. Surviving will be wife of 68 years Ruby J. Briles (nee Gee); loving father of Londa Foster (Charles), Brenda Freeman (Dan) and Rev. Johnny Briles (Joyce); grandfather of Michelle Fluet (Matt), Sonya Judkins (Kevin), Julie Farr (Daniel), Amy Lawson (Geoff), Sarah Freeman (fiance-Andrew Bryant), Jesse Briles (Jenna), and Bennett Briles (Olivia). Great grandfather of 10; dear brother of Juana Mase, David Briles, and the late Philip and Peter Briles and Susan Smits.



Beverly J. Briles Herring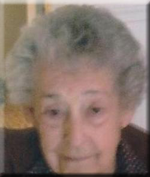 Beverly J. Herring, 85, passed away at 7:20 p.m. at Wesleyan Health and Rehab, Marion. Visitation: 2-8 pm, Wednesday, July 1, 2015, Jones-Smith Funeral Home, 259 N. Main St., Upland, Indiana .Funeral Service: 10:00 AM, Thursday, July 2, 2015, Jones-Smith Funeral Home, 259 N. Main St., Upland, Indiana; Officiating; Rev. Robert Van Cise Interment: Jefferson Cemetery, Upland, Indiana. Daughter of the late Glen and Beatrice (Stephenson) Briles, she was born April 14, 1930 in Blackford County. She married Robert Herring on December 27, 1947 in Upland. He survives. Survivors include her husband of over 67 years, Robert Herring; two sons, Michael (Carol) Herring, Keystone, David (Cheryl) Herring, Hamilton, OH; a daughter, Susan (Bob) Southworth, Upland; a brother Steve Briles, Hartford City; two sisters, Rita (Jerry) Morris, Texas, Beth (Ron) Bennett, Florida; 10 grandchildren; and 20 great grandchildren. In addition to her parents she was preceded in death by siblings: Bill Briles, John Briles, Joan Conner.


Gerald Thomas "Jerry" Briles

Gerald Thomas "Jerry" Briles, 67, of Stephens City, VA died Monday, June 8, 2015 at the VA Medical Center in Washington, D.C. family will receive friends from 3:00 - 5:00 PM on Friday at Omps Funeral Home, South Chapel. A funeral service will be conducted at 5:00 PM on Friday at the funeral home with his father-in-law, Mr. John Maisch officiating, followed by a reception at South Chapel. Interment will be in Arlington National Cemetery. Born in 1948 in Washington, D. C., the son of the late Joseph Wheeler and Helen Lions Briles. He was a veteran of the U.S. Army, serving four tours in Vietnam; received the Silver Star, the Bronze Star, the Purple Heart and numerous other medals during his military service. Mr. Briles married Lisa M. Briles on December 30, 1989 in Hocking County, Ohio. Surviving with his wife is a brother, David Briles (Judy) of Bowie Maryland. He was preceded in death by a sister, Joanne Kryder.


Vicki Ann Briles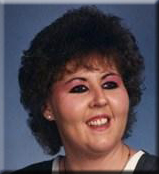 HILDEBRAN- Vicki Ann Briles, 54, passed away Thursday, June 4, 2015 at her residence. Services will be Monday, June 8, at 3:00 PM at Hickory Funeral Home Chapel with Rev. Russell Makant officiating. Burial will follow in Catawba Memorial Park. The family will receive friends Monday, June 8, at Hickory Funeral Home from 1:00-2:45 PM. Born November 12, 1960 in Catawba Co. to Jo Ann McAdams Briles and the late Edward Lloyd Briles. Surviving is her mother, Jo Ann Briles; daughter, Haley Walker and fiance, Wesley Helton; granddaughter, Lacie Helton; grandson, Waylon Helton; brother, Rick Briles and wife, Cindy; sister, Sandi Wagner and husband, Kenny; niece, Amanda Briles; nephew, Tyler Wagner and numerous friends and cousins.




Wilda Mae Briles Kearns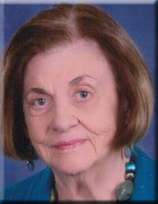 Wilda Mae Briles Kearns, 84, of Asheboro, died Tuesday, May 12, 2015 at Wake Forest Baptist Medical Center. Family will receive friends on Saturday, May 16, 2015 from 4:00-6:00 pm at Pugh Funeral Home, 437 Sunset Ave., Asheboro. Funeral services will be held on Sunday, May 17, 2015 at 2:00 pm at First United Methodist Church, 224 N. Fayetteville St., Asheboro with Rev. Lynda Ferguson officiating. Burial will follow in Oaklawn Cemetery. Born in Randolph County on May 30, 1930 to Roland Alvah and Wilda Kathryn "Kate" Winningham Briles; preceded in death by her husband Fred Martin Kearns. Survived by her daughter, Karen Trollinger and husband Tom of Asheboro; son, Martin Kearns and wife Beth of Asheboro; grandchildren, Caroline Trollinger of Asheboro, Lindsay Poe and husband Jeff of Liberty, Lauren Trollinger, William Kearns, and George Kearns all of Asheboro; great grandchildren, Hunter Wilson, Cameron Norton, and Angel Palma all of Asheboro, Jackson, Benjamin, and Emma Poe all of Liberty; and her faithful companion, her dog Max. Roland Briles is the brother of Ernest Michael Briles, great grandfather of R. Trent Briles, curator of the BIN.

William Paul Briles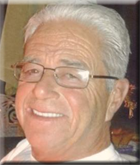 William Paul Briles passed away peacefully May 1, 2015 in Largo, FL. Born June 11, 1950 to the late Wallace E. Briles and Gladys Hill Briles. He is survived by loving wife Rita, sons Glenn, Dennis and daughter Adrienne. Burial will be in the Calvary Catholic Cemetery in Clearwater, Florida









Jack M. Briles
Jack M. Briles passed on February 8, 2015 in Oregon. Born in Oregon, March 1, 1940 to the late Dewey S. and Bertha Leimkuhl Briles. Virgil T. Golden Funeral Home is handling the arrangements. No death notice has posted regarding burial. The BIN has this lineage and it appears all of his siblings has passed. We will monitor the funeral home in case a notice posts.


Joel McKenneth Briles

Joel McKenneth Briles, age 85 of Gainesville, Florida passed away Tuesday, January 13, 2015. A Mass of Christian Burial will be celebrated Wednesday, January 21, 2015 at 11:00 a.m. at Queen of Peace Catholic Church with Fr. Jeff McGowan as celebrant. Burial will be in Countryside Cemetery in Gainsville, Florida. Born February 13, 1929 in South Bend, Indiana to Fayette Andrew and Annabel Cunningham Briles. Survived by his wife, Sue Briles of Gainesville, FL; daughters, Nancy Briles of Gainesville, FL, Jill Briles-Hinton (Bob) of Richmond, VA, Jody Jacobs of Carmel, IN; grandchildren, Bert Hinton, Mac Jacobs, Mary Jacobs and Trinity Briles-Grafft.



Beverly Joan Briles Niedermeyer
Beverly Joan Briles Niedermeyer died peacefully Jan. 9, 2015, at home, after a brief illness. A funeral Mass will be held at 11 a.m. Saturday, Jan. 17, 2015, at St. Mary's Cathedral, 1716 N.W. Davis St. Born Feb. 24, 1931, in Portland, the first of James Albert Briles and Dorothy (Dunseath) Briles's two children. Survived by her five children; grandchildren, Luke Allen, Sarah Alexander, Robert Alexander IV, Brittany Linton, Rodney Linton, Linus Niedermeyer III, Johnathon Niedermeyer, Eleanor Niedermeyer, Lillian Niedermeyer, Mackinnon Niedermeyer and Joseph Niedermeyer; partner, Jack Kaady; his sons, Jack Kaady Jr. and Jeff Kaady; her sons and daughters-in-law, Brian Allen, Robert Alexander, Greg Egashira, Tracy Niedermeyer and Stacy Niedermeyer; and her nieces and nephews, Jim Briles, John Briles, Jennifer Loomis and Jill Parisi. She was predeceased by her parents; and younger brother, James Briles.