Our Databases
Welcome to the Briles Information Network database section. Here you can view the Briles Surnames/Databases three formats. You can also view the Burial and Cemetery Database which is a listing of burial locations for people listed in the databases. The BIN uses RootsMagic to create a GEDCOM file. The GEDCOM file is then converted to a html file so it can be placed on the internet. The BIN has adopted the policy of restricting birth information in regards to living family members. Only names will be displayed in the databases below. To view the Briles Surnames and the databases, please click on the files below. It does not cost anything to view the files and the BIN never charges for access to the databases and you don't need to download anything!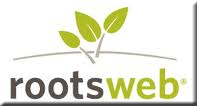 Rootsweb.com is an excellent avenue to view the Briles Databases. It's user friendly interface allows you to simply put in a surname, view indexes, or family trees. Draw back is you can't view living family members information and viewing pictures is cumbersome. Click on the Rootsweb LOGO to view the Briles Database!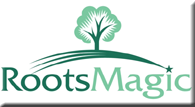 NOTE: Brand New Program! The BIN recommends Rootsmagic to view our database and pictures! Click on the Rootsmagic LOGO to view the Briles Datbase!
DATABASES UPDATED ON February 2, 2017