"Our main mission is to promote genealogy research and the preservation of family history."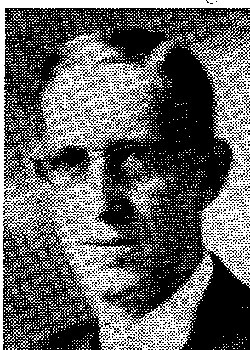 BIO
Ernest Austin Briles born in Leroy, Kansas, July 30, 1892, son of
Harrison Wilson and Susan A. (Hall) Briles.
Harrison Wilson Briles, a farmer, blacksmith and carpenter, was born in Randolph County, North Carolina, March 8, 1852. His death occurred at Stafford on October 7, 1929. His wife Susan was born in Keokuk, Iowa, March 13, 1857 and died at Stafford, September 19, 1931. Educated in the rural schools of Coffey County until 1905 Ernest Austin Briles was graduated from Leroy High School in 1908, and in 1912 received the Bachelor of Arts degree from Campbell College at Holton. He edited the college paper one year, and was a member of the debate team two years. In the fall of 1911 he received a letter in football. During 1912-13, Mr. Briles was principal of the high school at Winchester. The following two years he was associated with the bureau of education in the Philipine Islands and his second year was principal of the Tarlac provincial high school there. In 1915, Mr. Briles purchased the Stafford County Republican, which in 1917 he consolidated with the Stafford Courier.
Ernest Austin Briles, republican, was the mayor of Stafford, Kansas from 1929-1933. He later was elected to the Kansas House of Representatives in 1934 and served for three terms. Briles served as Speaker of the House 1939-1941. He went on to be elected to the Kansas Senate and served as President Pro Tem of the Kansas Senate. He is the only Kansas Legislator to have served as both Speaker of the KS House of Reps and President of the Kansas Senate.
Mr. Briles' marriage to Ada Lucille Cole was solemnized at Kansas City, Missouri, May 22, 1915. Mrs. Briles was born in Winchester, Kansas June 12, 1895 and passed on May 18 1975. He is buried, along with his wife, at Stafford Cemetery, Stafford, Stafford County, Kansas. His children, Ernestine Briles Hayes was born on 10 Sep 1916 and passed on February 11, 2002 and is buried at Stafford and Jeanne Briles Darnall was born on 21 Aug 1918 and passed in October 10, 1996.
Source: Family Information provided by JoAnn Briles-Klein. Mrs. Klein is the daughter of John F. Briles (1916-2004) and Josephine Van Scoyk Briles. John F. Briles is the son of Noah J. Briles and Lois James (LeRoy, Coffey Co. KS and the brother of Max Briles, genealogist. Noah was first cousin to Ernest Austin Briles.
Picture and information
provided by Kim Harp Legislative Reference Librarian, State Library of Kansas 300 SW 10th, 343-N Topeka, KS 66612