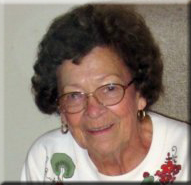 Elizabeth "Lib" Hoover Satterfield Kessler, 86, of Asheboro, NC, died Saturday, May 18, 2013, at Kindred Hospital. Family will receive friends from 12:00 pm - 2:00 pm Tuesday, May 21, 2013, at Bethel Baptist Church. A funeral service is scheduled for 2:00 pm Tuesday, May 21, 2013, at Bethel Baptist Church with Dr. Jody Harrison and Rev. Claudie Harrison officiating. Burial will follow in the church cemetery. Native of Randolph County, NC, born May 13, 1927 the daughter of the late Robert Ray Hoover and Queen Lillian Kindley Hoover. In addition to her parents, she was preceded in death by her first husband, Steven E. Satterfield, and her second husband, George H. Kessler. Survived by her daughter, Darlene Satterfield, of Asheboro, NC; son, Timothy Satterfield and wife, Pam, of Harrisburg, NC; brothers, Coy Hoover and wife, Julia, Virgil Hoover, all of Asheboro, NC; grandson, Daniel Lowder; great granddaughter, Sophia Lowder.

DIRECT LINE TO BRILES: Jonas & Rachel Briles Hoover AND Shadrach & Margaret Briles Kindley AND Ansel & Mary Briles Pearce


Doris Juanita Hunt Austin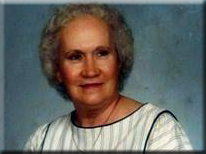 Doris Juanita Austin, 90, passed away Monday, May 13, 2013 at Hinkle Hospice House in Lexington. Wake: Wednesday, May 15, 2013 from 12:00 pm - 2:00 pm at Thomasville Funeral Home. A Chapel Service will follow at 2:00 pm in the funeral home chapel with Reverend Jack Hurley, Jr. officiating: interment will follow at Floral Garden Memorial Park in High Point. Born November 16, 1922 in Randolph County to the late Frank and Myrtle Rush Hunt. Preceded in death by her husband, Jack Austin; son, Henry Austin; daughter, Rhonda Austin. Survived by daughters, Sherri Webster, Dana McKitrick and Jackie Pryce; six grandchildren and nine great grandchildren. Direct line to Crawford & Mary Briles Rush


Hilda Hill Briles Passes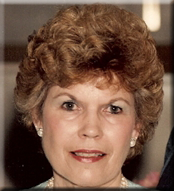 Hilda Hill Briles, age 77, of Asheboro died Monday, May 13, 2013 at her home. Family will receive friends on Thursday, May 16, 2013 from 12:30-1:30 pm at Pugh Funeral Home, 437 Sunset Avenue, Asheboro, NC. Funeral services will follow on Thursday at 2:00 pm at the Pugh Funeral Home Chapel Asheboro with Rev. Robert Armstrong officiating. Burial will be in Oaklawn Cemetery. Born in Randolph County to Blake and Margaret Hunt Hill. In addition to her parents, Hilda was preceded in death by her husband Wayne Harold Briles who passed on October 25, 2003; brother Roy Leon Hill and his wife Betty, and sister Golda Hill Stephens and her husband Bill. Survived by her daughter, Amy L. Briles of Asheboro; sister, Joyce Hill McGee and her husband James of Asheboro; brothers, Bobby Franklin Hill of Asheboro and Thomas Reid Hill and his wife Louise of Sophia.



New Design for Message Board!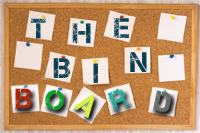 The Briles Information Network Message Board has a new look. Proboards, which host the board, recently upgraded to version 5! The new version has several features which caused us to revamp the board with the new look. Due to spamming and a recent hacking, we decided to remove all members from the board. You can view and post messages as a guest only. All posts will be strictly monitored on a daily basis. To view the board, click on the link above or on the image!




Ernest Edwin Hoover

Ernest Edwin Hoover, 89, a resident of Thomasville, passedThursday, April 25, 2013 in the Hospice Home at High Point. Funeral services will be held Sunday, April 28, 2013 at 3 P.M. in Calvary United Church of Christ with Rev. Kelly Barefoot officiating. Burial will follow with military honors in the church cemetery. Born October 16, 1923 in Randolph County, a son of the late Jasper Andrew Hoover and Bertha Eagle Hoover. In addition to his parents he was preceded in death by a sister, Gladys Coman. On January 20, 1952 he was married to Helen Darr, who survives of the home. Also surviving are daughters, Anita H. Connell and husband Randy of Thomasville and Marcia H. Coatta and husband John of Minnetonka, Mn.; a son Ernie Hoover and wife Kim of Thomasville; adopted son, William "Boo" Gaddy of Thomasville;a sister, Pauline Clodfelter and husband James of Asheville, N.C.; and eight grandchildren, Jessica Connell, Sam Coatta, Trevor Connell, Ashley Hoover, Annie Coatta, Emily Hoover, Max Coatta and Brittany Hoover. Direct line to Rachel Briles Hoover


Mary Frances Rush Bobo Bullard
Mary Rush Bobo Bullard, age 83, of Asheboro passed today, Friday, April 19, 2013 at Clapps Convalescent Nursing Home. Wake; Monday, April 22, 2013 from 10:00-11:00 AM at Pugh Funeral Home, 437 Sunset Avenue, Asheboro. Funeral services will follow at 11:00 AM in the Pugh Funeral Home Chapel with Rev. Leslie N. Winslow and Danny West officiating. Entombment will be at Randolph Memorial Park. Born December 25, 1929 in Randolph County, the daughter of the late Lewis Otis & Maude McLeod Rush; preceded in death by her husband, James D. Bullard. Survived by one daughter,: Karen "Dale" Gibson and her husband Joe of Little River, SC; son, James "Curt" Bobo and his wife Nita of Asheboro; step-daughters, Brenda Cameron and her husband Johnny, of Emerald Isle, Linda Benson of Emerald Isle; 4 grandchildren; 6 great grandchildren; brother, Lewis Rush Jr. of Chatanooga, TN. Direct line to Crawford & Mary Briles Rush!


Death Takes Burnis Worth Gallimore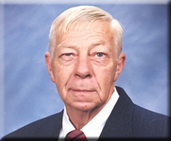 Burnis Worth Gallimore, age 75, of Trinity died Monday, April 15, 2013 at Moses H. Cone Memorial Hospital. Funeral services will be held on Thursday, April 18, 2013 at 2:00 pm at Tabernacle United Methodist Church, 213 Tabernacle Church Road Ext., Trinity with Rev. Bill Foust officiating. Family will receive friends on Wednesday, April 17, 2013 from 7:00-9:00 pm at Pugh Funeral Home in Asheboro. Burial will follow in the church cemetery. Born in Randolph County on January 2, 1938 to Roby and Alice Hoover Gallimore; preceded in death by his sister, Margaret Briles. Survived by his wife, Ruth Snyder Gallimore; sons, David Worth Gallimore of Asheboro, Larry Wayne Gallimore of Charlotte; daughter, Susan Gallimore Rose of Trinity; grandchildren, Maggie Moore, Donna Kennedy, and Amanda Morris all of Lexington, Angie Creel and her husband Scott of Asheboro, Stephen Rose and Brad Rose both of Trinity; great grandchildren, Taylor Creel, Tyler Creel, Brianna Morris, Drew Kennedy, Hayden Clark, Holden Clark, Aubree Rose, Jared Paige and Jordan Paige; sister, Donna Briles and her husband Gilbert of Thomasville; niece, Phyllis Caviness and her husband Gary of Asheboro; nephew, Timothy Briles of Trinity; and great niece, Natalie Caviness of Asheboro. Mr. Gallimore also has a direct line to Jonas & Rachel Briles Hoover.


Jason Vance Koontz Dead
Jason Vance Koontz passed April 4, 2013 in Davidson County. A Memorial and thanksgiving celebration of his life and spirit will be held Monday, April 8, 2013 at 11 a.m. at Memorial United Methodist Church in Thomasville with Dr. Ivan Peden and Rev. Peggy Finch officiating. Born May 27, 1971 in Alamance County Charlesanna and Ernest "Sonny" Koontz. Survived by his son, Zachary Koontz, by his parents Charlesanna and Sonny; his brother Rusty and wife Jill of Thomasville; and nephew Nycholas and nieces Reagan and Baylyn Koontz. He is also survived by his maternal grandmother Mary Parrish of Trinity. Direct line to Briles: George Franklin and Elizabeth Briles Robbins.